Welcome to the journey of transformation and empowerment.
You're about to embark on a life-changing adventure that will help you take control of your life, live with purpose, and become the author of your experience. If you're ready to break free from the constraints of your past and step into a life of creative freedom, relaxation on demand, and authentic choice, then read on. This course is for YOU.
Learning with


Christopher Gladwell
A world-class teacher with 40 years experience
Hi, I'm Christopher Gladwell. I've spent over 45 years uniting hearts, bodies, and minds for a better life and planet. Through breathwork, yoga, meditation, and neuroscience, I've helped thousands like you achieve optimal well-being and personal empowerment.
From athletes to single mothers, trauma survivors to corporate teams, I've seen the transformation that's possible when we connect to our breath and master our mind. I believe in the power of conscious breathwork and mind mastery to liberate your creative purpose and help you live a life of choice.
It's time for radical change. A change that will enable you to:
Transform old patterns and create a new way of living
Access a level of creative purpose you never thought possible
Build the life you want and live from choice
"Own Your Life with Breath and Mind Skills"
What you will get:
This course is all about you. You taking control of your life and becoming the author of your experience. 
With 12 powerful sessions, each packed with at least one practice, you will learn from meta-disciplines like conscious breathwork, mind mastery, and body-based practices. You'll understand trauma and resilience, neuroplasticity, and brainwave states, and how they can transform your life.
Learn about Why You Do What You Do: Unlock the secrets of neurotransmitter dopamine, brain chemistry, and how to optimize your life.
Create a New Way of Living: A life of creative purpose, choice, and freedom.
Seven Steps to Owning Your Life: Follow a systematic and progressive way to live the life you want in well-being.
50 Interactive Practices: Integrate these into your life to take radical ownership of your life.
By the end of this course, you'll have the tools and practices to create freedom in your life, grow in choice, and continuously evolve. This is the ultimate freedom.
Join Now £147
Take Control of Your Life Now!
Your transformation begins with a single step. Join me in this extraordinary journey and unlock the life you've always dreamed of.
With both the
"Owning Your Life" and "Stress to Resilience"
courses, you're not just investing in knowledge; you're investing in YOURSELF.
Enroll in Both Courses at the Special Price
Don't wait.
Your path to creativity, freedom, and choice starts today.
Own your life. I'm here to guide you every step of the way.
When you take this transformative journey, I want to make sure you have all the tools you need to succeed. That's why I'm offering a special package price for both the "Owning Your Life" course and the "Stress to Resilience" course when bought together. With the "Stress to Resilience" course as your foundation, you'll be well-prepared to dive into "Owning Your Life" and experience life-changing teachings.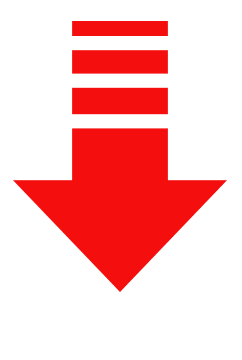 Enroll today
In both courses and invest in the ultimate transformation of your life. The special price awaits you – take advantage of this limited-time offer and begin your path to authenticity, real agency, and freedom of choice.
Enroll in Both Courses at the Special Price